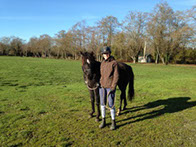 Foster
Foster, who is a 2-3-year-old dark bay QH/Paint/Arabian gelding standing about 13.3hh, is the most wary of our horses. He was rescued after careful negotiation with the meat buyer who had purchased him at an auction in Kamloops and who had him "on the truck".
He has recently been gelded, is quiet but has had minimal handling and is barely halter trained. He has a kind eye, is a beautiful mover and has shown no vices. Pippa MacPhee is training him and he recently had his first outing around the Club grounds in hand.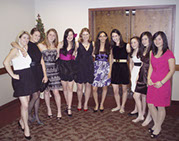 Fun Nights
This year so far scheduled:
Saturday, January 16th BCHJA gala
Friday, January 29th 8:00-MOVIE NIGHT-put your request in now for your favourite,cheesiest horse movie-my favourites are the Man From Snowy River and International velvet!
Saturday, February 13th 7:00 pm activity to be decided but it could be laser tag, trampoline park, rock climbing, collage making, or PPG style games on your horse-let me know your vote!